Please click on the staff member's name to expand their section and learn more about them!
Dr. Lana Delaney, DVM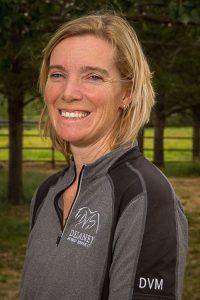 Lana grew up on a farm just outside of Grande Prairie, Alberta. Her family has always been active in thoroughbred horse racing. She graduated from the Western College of Veterinary Medicine (WCVM) at the University of Saskatchewan in 2005 and stayed on one more year to complete a Large Animal Surgery Internship. Lana started Delaney Veterinary Services in 2008 where she enjoys her equine patients, large and small, practicing with an emphasis on acupuncture, performance, dentistry, and reproduction. Dr. Delaney has recently been certified as a Spinal Manipulator to add to her variety of treatment options.
Dr. Ryan Shoemaker, MVetSc., Diplomate ACVS (Surgery)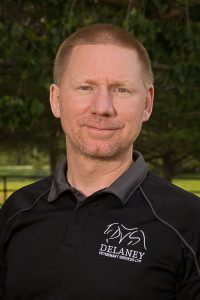 Ryan is one of the surgical and lameness specialist at Delaney Veterinary Services. He brings over a decade of surgical expertise to the practice. Following Veterinary school (WCVM), he continued his specialist training (Surgery and Lameness) at both Kansas University and the University of Saskatchewan. He obtained specialty recognition by the American College of Veterinary Surgeons in 2005. After teaching surgery and lameness at the WCVM for 2 years, he moved to private practice in Alberta.
Dr. Melanie Tuplin, DVM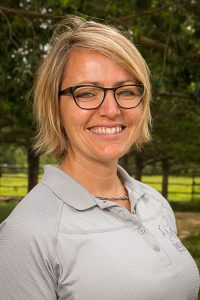 Melanie grew up on a mixed cattle and grain farm in northern Alberta. She graduated from the University of Calgary, Faculty of Veterinary Medicine (UCVM) in 2017. She then completed an internship at Virginia Equine Imaging where she had the opportunity to develop skills in performance horses, lameness and diagnostic imaging. She joined the DVS team in July 2018. Her specialty is everything horse and looks forward to meeting you!
Dr. Andres Sanchez, DVM, MS, MSc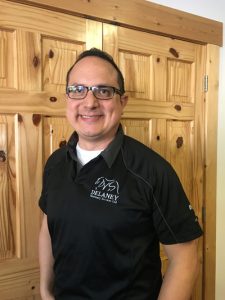 Dr. Andres Sanchez is originally from Ecuador and has practiced in Alberta since 2015. He completed his surgical residency at the Western College of Veterinary Medicine in Saskatoon in 2015 and his veterinary degree at the National University of Central Buenos Aires in Argentina in 2009. His vast experience also includes an internship at the University of Pretoria in South Africa, working in renamed thoroughbred breeding farms in Argentina, private general practice in his hometown, and several externships in California, Texas and Tennessee. He enjoys lameness exams and performing a broad variety of procedures from basic soft tissue surgeries as cryptorchidectomies, hernioplasties and upper airway surgeries, to more complex procedures as abdominal surgery on the colicky horse and orthopedic surgeries like arthroscopy, pastern arthrodesis and fracture repairs. Dr. Sanchez has researched on joint infections and synovial biomarkers as well as presented in renamed international conferences.
You can find more information about his work on the following links:
http://www.thehorse.com/articles/31575/evaluating-joint-infections-using-saa-levels-aaep-2012
http://tehrf.ca/2014/11/26/wcvm-team-researches-septic-arthritis/
http://words.usask.ca/wcvm/2015/08/owner-helps-jack-get-back-on-track/
Dr. Samantha Deamel, DVM Intern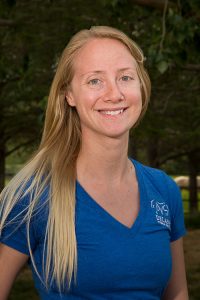 Samantha grew up in Winnipeg, Manitoba and has her Bachelor of Science with a Biology Major from the University of Winnipeg. She received her Doctorate of Veterinary Medicine from the Western College of Veterinary Medicine in 2018. Samantha has a special interest in lameness. In her spare time she enjoys horseback riding and beach volleyball. Samantha has a cat named Bean, that has the same genetic defect as a fainting goat, as well as she has a dog named Georgia. DVS is happy to have Samantha a part of our team!
Dr. Jodie Santarossa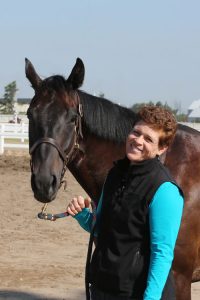 Bio coming soon!
Veterinary Specialists Available for Consultation
Dr. Kim Hawkes, Diplomate ACVC , Cardiology
Kim primarily works at Guardian Veterinary Center, the largest specialty companion animal hospital in central/northern Alberta. She is one of only a few cardiology specialists in western Canada and is available to our equine patients for consultation by appointment.
Dr. Rory Weins, Ophthalmology