Please click on the staff member's name to expand their section and learn more about them!
Ciara Fankhanel, RVT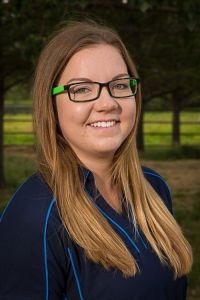 Ciara grew up on a Charolais/Angus cattle ranch in the New Norway area and went to school in a small town. She grew up working with cattle and horses and found her passion of helping animals on the farm. Ciara attended Lakeland College in Vermillion and graduated with distinction from the Animal Health Technology program in 2018. Her special interests include reproductive medicine, mare and foal care, as well as internal medicine. Ciara LOVES riding her horses, showing cattle, reading a good book, and enjoys playing cards with her family and friends. On the family farm there are 2 dogs, Diesel and Grizzly, a dozen barn cats, 7 horses, and Ciara really enjoys her spare time with them. Ciara really enjoyed taking the AHT program, and is really happy to be a part of a great team at DVS to further her knowledge and education.
Angie Purves, RVT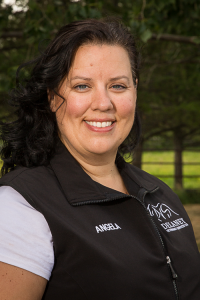 Angie graduated from NAITs Animal Health Technician program in 2017. She has a love for love for Anesthesia/surgery, ambulatory, pretty much all equine medicine! Angie has 4 children, twin boys: Ethan & Braedan, and two girls: Alexandra, and Elizabeth. Angie is involved in 4H with her daughters, enjoys horse shows and gymkhanas, and loves working cattle! Angie has 2 horses: Stormy and Cider, as well as a blue heeler/border collie cross named Kiya. Angie grew up on a ranch in southern Alberta by Waterton National Park and has worked on many ranches and feedlots in the area. Angie also enjoys equine massage and photography when she has down time.
Kasey Huculak, RVT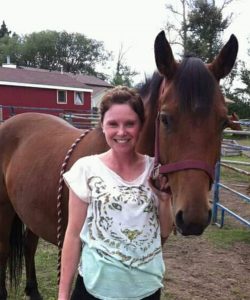 Kasey grew up in St Albert and Fort Saskatchewan and has always loved animals. She began riding horses at age 8 and has never stopped.
Kasey graduated from the Animal Health Technology program at NAIT in 2005. She has spent her career in equine, as well as small animal practice. Kasey has a strong interest in equine veterinary care, specifically, equine anesthesia.
Kasey worked at Delaney Veterinary Services previously from 2012-2014, until her maternity leave with her first child. She has been away from the veterinary world the last 4 years to stay home with her two sons but is excited to back at DVS part time.
Kasey currently lives on an acreage near Morinville with her husband, 2 kids, 2 horses, 2 goats, 3 cats and a dog.
Eve Coers, RVT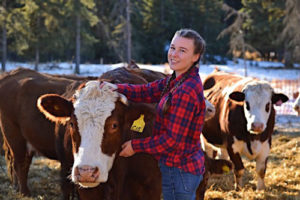 Eve grew up on a cattle and grain farm near Rimbey. She attended Olds College for the AHT program and recently graduated in the spring of 2019. At home she has 2 cats, Grover and Gonzo, a small herd of cows, 3 family horses, and our farm dog Zeke. In her free time Eve enjoys spending time with the animals and helping out on the farm taking care of the cows, as well as running equipment.
Terri - Lynn Rose, Vet Assistant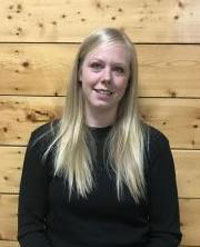 Terri-Lynn grew up in the Beaumont area and is currently in her last year of her Equine Sports Therapist Diploma program at the BC College of Equine Therapy. Her special interests are in equine nutrition, sports therapy and rehabilitation. In her spare time Terri-Lynn enjoys barrel racing, ringette, and riding colts. Terri-Lynn has three Quarter Horses: Snicks, an 8 year old gelding, Nova, a 4 year old mare, and a 2 year old gelding named Charger. Her and her fiance Tyson also have 2 dogs: Tia, a German Shepard and Molson a Great Pyrenees cross, and one cat named Turbo. Terri-Lynn hopes to continue her Equine Therapy education and add Osteopathy and other certifications.
Rachel Madsen, Vet Assistant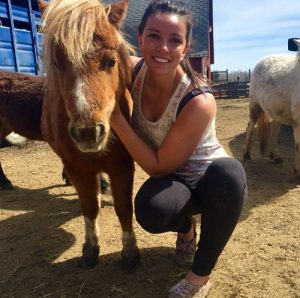 Rachel is a local cowgirl with lots of horse experience. She has been riding since she was 5 and grew up on a farm in Ardrossan bailing hay, driving tractor, taking care of many farm animals and exercising horses. With travelling all over Alberta she was part of the high school rodeo team and partook in pole bending, barrel racing and goat tying. Rachel made it to provincials 4 years in a row. She got second overall in 2011 and won provincials in 2012 which qualified her for Nationals in Rock Springs, Wyoming. She has been doing jackpots over the years and she is currently on the road to training her three year old on the barrel pattern and hopes to be competitive again.
Our Reproduction Assistants
Kyla Yacey, Reproduction Assistant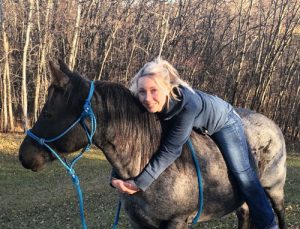 Kyla started with DVS in 2014 and has been working with reproduction for the past two seasons. Her interests include Equine Behavior Management as well as Reproductive Medicine with a special interest in mare and foal care. Kyla Lives east of Sherwood Park with her husband and many fur babies. Together they have 3 dogs (2 Blue Heelers, Kora and Sansa, and a Kelpie, Ace), 6 horses and 2 cats. She also raises Nigerian Dwarf goats for milk, show and pet. In her spare time, although not much with all the fur babies, she enjoys riding and hiking with her dogs.